ScumScumScumScumScumScumScumScumScumScumScumScumScumScumScumScumScumScumScumScumScumScumScumScumScumScumScumScumScumScumScumScumScumScumScumScumScumScumScumScumScumScumScumScumScumScumScumScumScumScumScumScumScumScumScumScumScumScumScumScumScumScumScumScumScumScumScumScumScumScumScumScumScumScumScumScumScumScumScumScumScumScumScumScumScumScumScumScumScumScumScumScumScumScumScumScumScumScumScumScumScumScumScumScumScumScumScumScumScumScumScumScumScumScumScumScumScumScumScumScumScumScumScumScumScumScumScumScumScumScumScumScumScumScumScumScumScumScumScumScumScumScumScumScumScumScumScumScumScumScumScumScumScumScumScumScumScumScumScumScumScumScumScumScumScumScumScumScumScumScumScumScumScumScumScumScumScumScumScumScumScumScumScumScumScumScumScumScumScumScumScumScumScumScumScumScumScumScumScumScumScumScumScumScumScumScumScumScumScumScumScumScumScumScumScumScumScumScumScumScumScumScumScumScumScumScumScumScumScumScumScumScumScumScumScumScumScumScumScumScumScumScumScumScumScumScumScumScumScumScumScumScumScumScumScumScumScumScumScumScumScumScumScumScumScumScumScumScumScumScumScumScumScumScumScumScumScumScumScumScumScumScumScumScumScumScumScumScumScumScumScumScumScumScumScumScumScumScumScumScumScumScumScumScumScumScumScumScumScumScumScumScumScumScumScumScumScumScumScumScumScumScumScumScumScumScumScumScumScumScumScumScumScumScumScumScumScumScumScumScumScumScumScumScumScumScumScumScumScumScumScumScumScumScumScumScumScumScumScumScumScumScumScumScumScumScumScumScumScumScumScumScumScumScumScumScumScumScumScumScumScumScumScumScumScumScumScumScumScumScumScumScumScumScumScumScumScumScumScumScumScumScumScumScumScumScumScumScumScumScumScumScumScumScumScumScumScumScumScumScumScumScumScumScumScumScumScumScumScumScumScumScumScumScumScumScumScumScumScumScumScumScumScumScumScumScumScumScumScumScumScumScumScumScumScumScumScumScumScumScumScumScumScumScumScumScumScumScumScumScumScumScumScumScumScumScumScumScumScumScumScumScumScumScumScumScumScumScumScumScumScumScumScumScumScumScumScumScumScumScumScumScumScumScumScumScumScumScumScumScumScumScumScumScumScumScumScumScumScumScumScumScumScumScumScumScumScumScumScumScumScumScumScumScumScumScumScumScumScumScumScumScumScumScumScumScumScumScumScumScumScumScumScumScumScumScumScumScumScumScumScumScumScumScumScumScumScumScumScumScumScumScumScumScumScumScumScumScumScumScumScumScumScumScumScumScumScumScumScumScumScumScumScumScumScumScumScumScumScumScumScumScumScumScumScumScumScumScumScumScumScumScumScumScumScumScumScumScumScumScumScumScumScumScumScum
The Atlanta Falcons choked and allowed the New England Patriots to come back from a 28-3 deficit to make the greatest comeback in NFL history. After the game, the Internet did it's thing and roasted the Falcons
The 'warriors blew a 3-1 lead' is officially dead fam, ATL blew a 28-3 lead
A Change My Mind meme. Caption your own images or memes with our Meme Generator. 28-3 memes are so 2017. 2018 memes are now about Minneapolis Miracle. 8 points 2 years ago. Haha, did you see that missed tackle though? There's a replay online. The Norwegian Falcon. 8 points 2 years ago. At least we made it to the superbowl #BlewDat. The Dank Drop: 25 Of Our Favorite Dank Memes Of The Week (3-28 To 4-03) - Funny memes that 'GET IT' and want you to too. Get the latest funniest memes and keep up what is going on in the meme-o-sphere.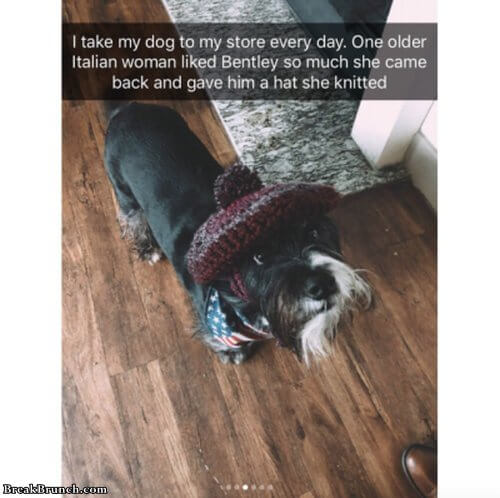 — 〽️ichigan Football🔵 (@MichiganFutball) February 6, 2017
Atlanta was up 28 to 3. 28+3 is 31, 3-1 #SuperBowlpic.twitter.com/OiAifLoxHW
— NBA Updates Ⓜ️ (@MySportsRumor) February 6, 2017
Warriors blow 3-1 lead. Indians blow 3-1 lead. Falcons blow 28-3 lead.
— Brother Gosselin™ (@tg4cardinals) February 6, 2017
Falcons blew a 28-3 lead pic.twitter.com/sgWiqgtkCT
— Everything Football (@DaFootballStart) February 6, 2017
You only blew a 28-3 lead if you actually a Falcons fan pic.twitter.com/F02iWwGFjy
— Nate🥀 (@BurberryWaveCap) February 6, 2017
Ne 3 Atl 28
'No team in Super Bowl history has come back from trailing 28-3' pic.twitter.com/0cdBpFvH5J
— Vergonhaland Depre (@CavsDepre) February 6, 2017
You can't win the Super bowl if you give up a 28-3 lead pic.twitter.com/ol6Tsi7ao8
— RollSafe (@RollSafeMemes) February 6, 2017
The Falcons after blowing a 28-3 third quarter lead in #SB51pic.twitter.com/lcJVwq7trr
Patriots 28 3 Meme
— SpongeBob Sports (@SpongeBobSports) February 6, 2017
28 3 Super Bowl
I've watched this entire game and I'm still trying to figure out how the Falcons blew a 28-3 lead pic.twitter.com/pLRHxXDNCV
Falcons 28 3
— T.L.O.A ⚡️ (@Nevers_Failures) February 6, 2017